The Ansari Charitable Trust was formed in 1979 to provide compassionate and dedicated service to society in the areas of education, healthcare and social welfare, paying special attention to orphans, destitute and women. It upholds and disseminates the divine message of compassion, righteousness and equality of human beings. In pursuit of these noble goals, it is running a number of educational and healthcare institutions. The trust members have active hands-on approach in applying technology, modern methodology and techniques, taking the community and the country forward. The entire complex nurtured within the lush verdant valleys serves as an integral part of the surrounding village.
 
Our Mission
The mission clearly spells out the nature of activities that are being conducted. Emphasis is given to the spiritual and physical, as well as the emotional and mental needs of every student. The learning experiences provided by these institutions are carried out in a serene atmosphere having love and respect for everyone. Presently, more than 8000 students are pursuing education at various levels.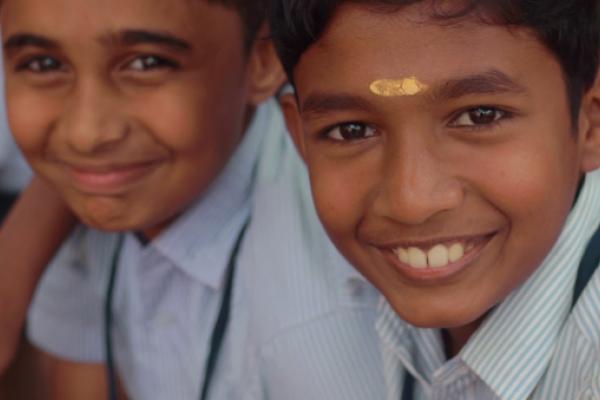 We Are Here
The HQ Campus is located at Perumpilavu on Thrissur-Kozhikode State Highway in Thrissur District.The nearest town is Kunnamkulam ( 7 km). The railway stations close to the campus are Pattambi (18 km), Shornur (32 km), Kuttipuram (24 km) and Guruvayoor (17 km).The nearest airports : Calicut, Nedumbassery.
Ansar Women's College, Perumpilavu (Link) 
Ansar Training College for Women, Perumpilavu (Link) 
Ansar Institute of Arts & Management Studies (Link)
Ansar School of Nursing (Link)
Ansar Arts College, Edappal (Link)
Ansar English School, Padinjarangadi (Link)
Accredited Institute of National Institute of Open Schooling -NIOS (Link)
Ansar School of Special Education (Link)
IGNOU Special Study Centre (Link)
Ansar Hospital (Link)
Heavens Quranic Preschool (Link)
Ansar Institute of Psychiatry /Rehabilitation Centre (Link)
Ansar Institute of Psychological Medicine and Research (Link)
Ansar Orphanage. 
Ansar College for women, Punnayurkulam.