Transportation
Excellent Transport facility is provided to students to have access to and from major centres. The school runs a fleet of buses in different routes decided by the authorities. The school transport section has been playing a vital role in Ansar English School by way of commuting students. We have a total of about 26 buses in our fleet. We have an effective team of competent drivers and bus assistants, to ensure that the students are taken to school and dropped back home safely. The pickup and drop off locations are specified for our convenience. Bus transport is provided for boys from KG to VIII and for girls from KG to XII.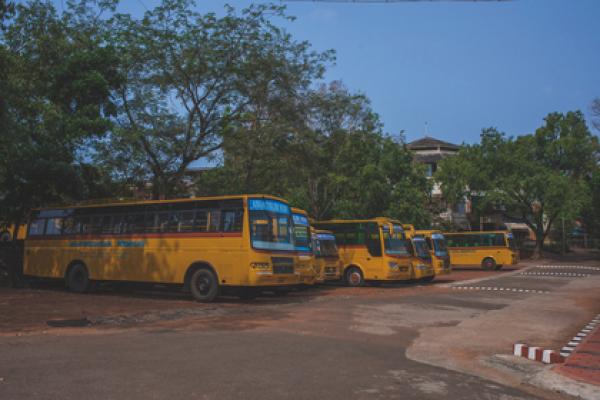 Classrooms
The classrooms ensure comfort being flawlessly constructed with natural ventilation and lighting. They are spacious with high-class furniture and large display and notice boards. A place where Learning and Teaching can take place in a healthy and tranquil atmosphere.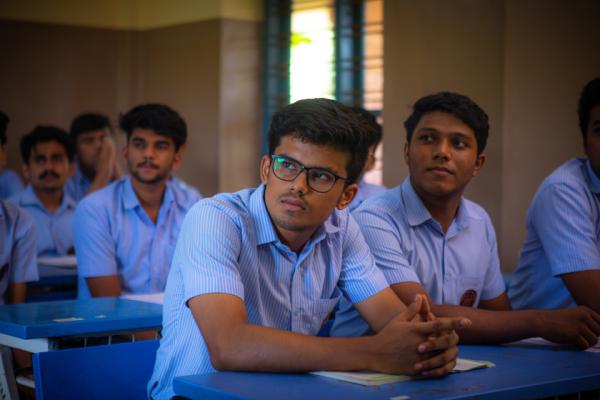 Smart Classes
Smart class is a comprehensive solution designed to assist teachers in handling day to day classroom challenges and enhancing student's academic performance with simple, practical and meaningful use of technology. The school has embarked on technology integration into classrooms. The programme enables teachers to use digital resources, 3D images, video clips & graphics in their teaching . This results in a completely multi-sensory learning experience for students that improve their academic performance.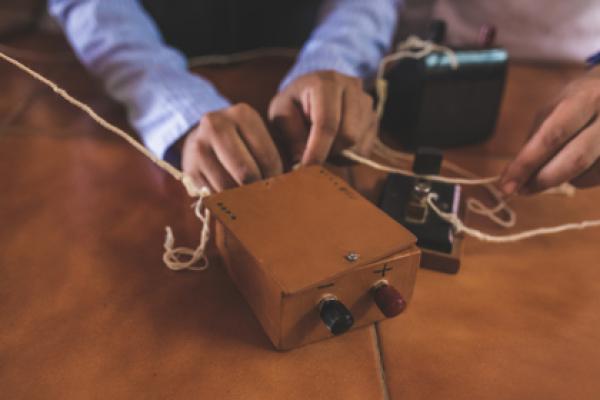 Computer Lab
The school has efficient Computer labs. Each student gets individual terminals for hands-on training. Elegance and utility merge to give a maximum modern technological benefit. We have four Computer Labs, equipping the students to face the future with confidence. It is equipped with the latest software, proper networking and access to the internet.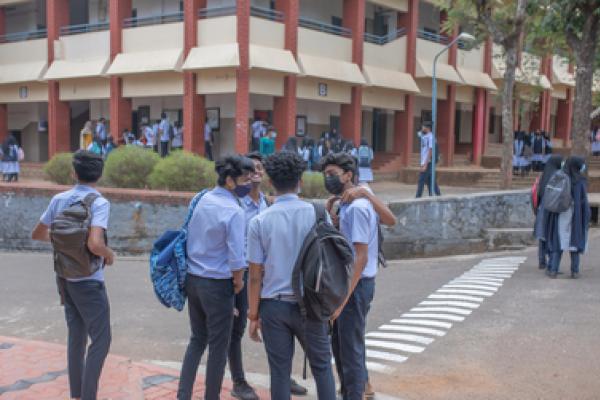 Library
The school has excellent library facilities in the campus with more than 25,000 books, many periodicals, magazines and journals both Indian and foreign. A truly spacious and vast Temple of Knowledge. The books are classified and catalogued. Glass cupboards line the walls from top to bottom arranged with a colossal variety of books of authors famous and not so famous, from Fiction to Non-Fiction, Encyclopedias galore, Reference books on subjects ranging from Arts to Science. The Library subscribes to 45 periodicals and multiple copies of 20 newspapers. Our Library also provides facility for browsing the internet. There are separate Libraries for Primary and Lower Primary sections.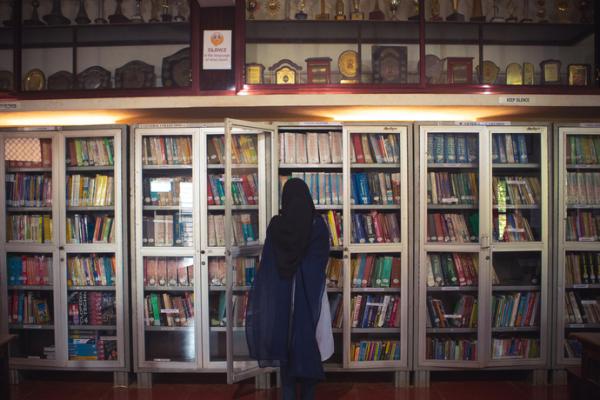 Laboratories
We have well equipped spacious Physics, Chemistry & Biology Labs with all modern facilities and necessary safety measures. 30 students can be accommodated at a time in the lab. They provide all the necessary pieces of equipment needed as per the school curriculum, to conduct experiments for practical exams. 
The Mathematics laboratory is a place where anybody can experiment and explore patterns and ideas. 
Home science Laboratory provides experiential opportunities for students who have optedHome Science as a subject in Senior Secondary.
Apart from these, a composite lab is also maintained to ensure subject enrichment activities in science for students of UP and Secondary sections.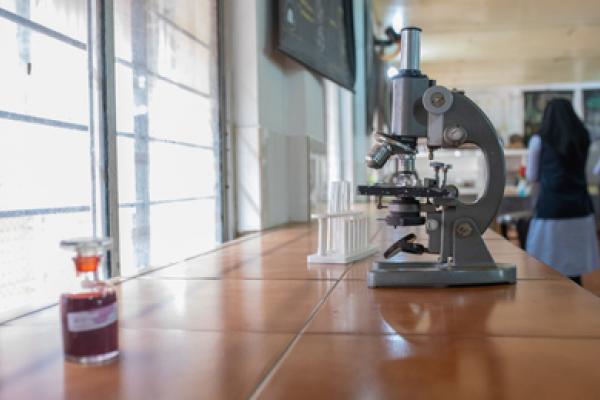 Audio-Visual Room
The compact and well - designed hall, excellently soundproofed and fully air-conditioned where learning and entertainment merge with technology. There are two audio-visual rooms that can occupy a large number of students to conduct vast interactive sessions amongst teachers and students.
Auditorium
The spacious auditorium is the heart and pressure point of the School and its activities. A multipurpose wonder, it is used daily for Assembly, as indoor badminton courts and also when the occasion demands as an impressive Auditorium with a seating capacity of 1,500 - a place where formal functions can be conducted with ease and efficiency.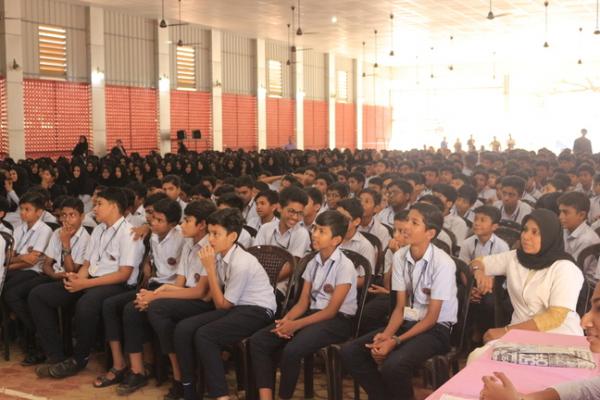 Fine Arts Gallery
Art education nurtures creativity, curiosity and motivation. It allows for deep engagement with learning and shapes the way students understand themselves and the world around them.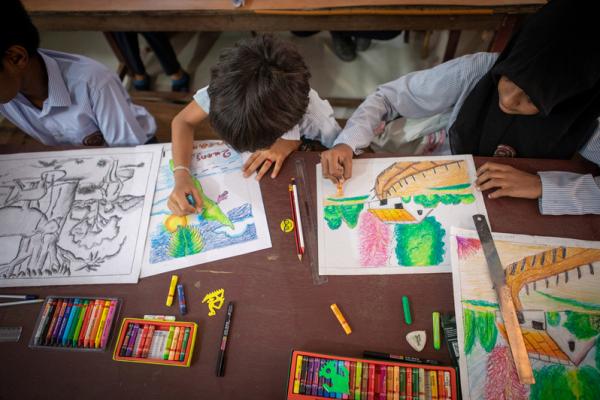 Music Room
Music education is an important aspect of providing children with a well-rounded education. When allowed to work in harmony with other subjects and areas of study, music helps children grow in self-esteem, build essential skills and prepare for bright futures.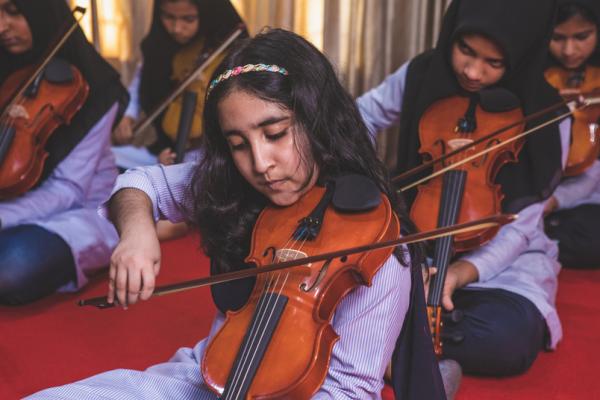 Playground
A spacious play area provides students with the opportunity to engage in games and sports. We train students in Football, Basketball, Volleyball, Kho-Kho, Kabaddi, Handball, Throwball, Badminton, Roller Skating etc.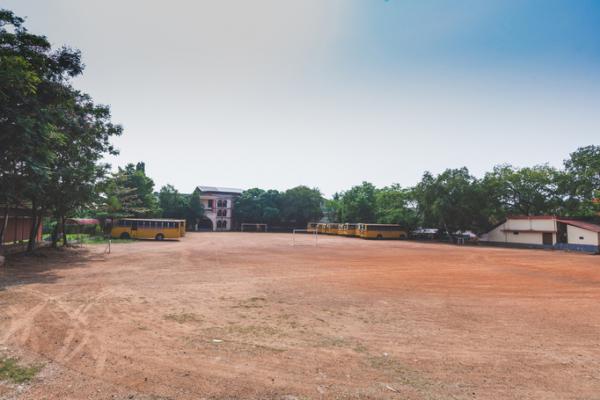 Activity Rooms
A well-furnished activity room for students in KG, LP and Primary with an area for floor activities to explore, experiment and thereby learn and develop through active learning.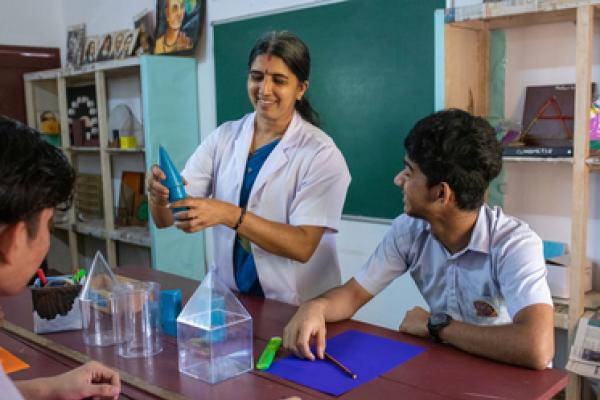 Masjid
Training on Islamic rites and rituals are given in the campus masjid. Salaah is an integral part of the school day for Muslim pupils and the prayer falling within the school hours are said in Jamaat (Congregation). Eminent scholars give moral classes after the congregational prayers.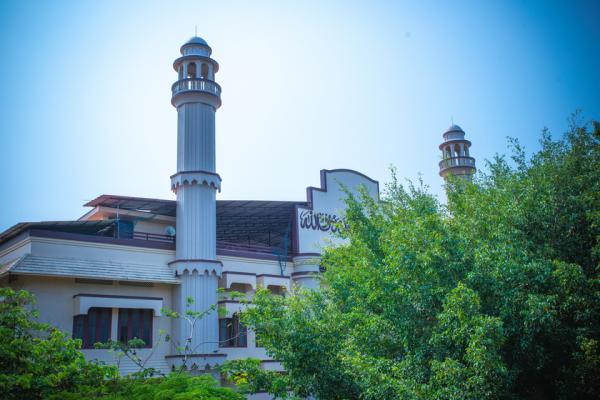 Infirmary Facility
We have an infirmary with proper medical facilities for the children if they fall sick. Children may take rest and at any medical emergencies, they are immediately referred to the nearby Ansar Hospital. We have separate infirmary facilities in each section.
Book Store
The school book store supplies all textbooks and notebooks, uniform materials and other stationaries.